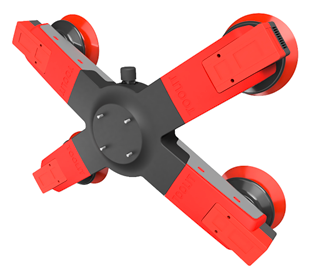 18 oktober 2021
Wadcon Automation launches the Tool

i

t range of end effectors for robots and cobots.
Under the Toolit brand we have developed a series of tools for automation with our own design philosophy that will work on both robots and cobots and are certified to conform to ISO 20218 -1 standards.
Our design goals was:
Simple,
Affordable,
Professional
Adaptable.
Suitable for the new high load cobots such as the Doosan H series
As production automation professionals we felt this was what we needed for our customers.
Instead of designing a tool that can do every thing we focussed on designing a tool fit for purpose and easy to adapt:
less this: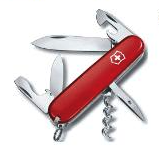 and more this:

The Tool

i

t Airforce series:
The design application for cobots had our extra attention. This is because the operator is working directly alongside the cobot and needs to be sure that the tooling has extra redundancy designed in. This means that very grip point is fully redundant and controlled with a separate control to ensure that failure at one of gripping points will not affect the performance of the other two.
Our frame is lightweight aluminium and comes in standard sizes. If you need a custom size we make it at a fixed surcharge. The design is made to be adaptable to your application and is fully produced with CAD-CAM technology.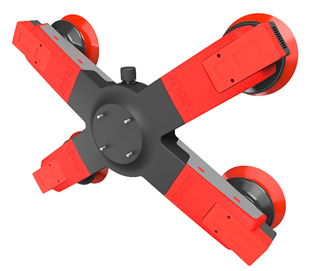 The general purpose tool is a three point design to guard against peel-off effect for the cups or magnets. This tool is equipped with features such as vacuum switches on each lifting point, optional blow off valves and secondary vacuum options.
Our box tooling is designed with a priority for high flow to counter vacuum leakage through cardboard.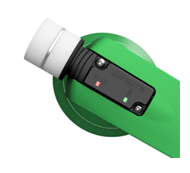 On the general purpose tooling vacuum switches are built on at each suction pad to ensure safe working with cobots.
At the same time we are launching our series of industrial tooling for single point lifting applications and heavy robot solutions: Toolit Industrial. This product line was developed over thirty years in serving industrial handling applications. For any heavy duty robot up to 500 kg or more we can design and build the tool you require.